Concept for Taco Plaza Unveiled
Taco Plaza re-conceives a 7500 SF parking area along Northgate Blvd. into a vibrant and colorful plaza for the local community. The proposed plaza supports ongoing taco truck programming by adding permanent site furniture, planters, lighting, shade trees, and iconic "Taco" letter-based installation.

Atlas Launches "Cool Conscious Spaces"
Introducing "Cool Conscious Cities," an initiative of Atlas' research and innovation arm, The Lab. The project investigates the causes and impacts of heat disparity within disadvantaged communities and presents solutions to promote cool equity. Through visual storytelling, combining photography, research, and data visualizations, the campaign highlights the pressing need for heat mitigation solutions in the built environment within disadvantaged communities. Across the country, ever-increasing heatwaves, for longer durations, are becoming the norm. As a result, ecological disparities are becoming apparent within disadvantaged communities. A 2021 study found that people of color and those living in poverty experience hotter temperatures in 97% of U.S. cities compared to white people and the wealthy (Hsu et al., 2021). Lack of resources, limited incomes, physical and mental health concerns, coupled with high asphalt to planting ratios have threatened the livelihoods of people of color and low-income communities. Led by Atlas Lab's team, Cool Conscious Cities provides research, tools, and solutions for city leaders, policymakers, planners, and allied design professionals to design and promote cool cities for all. Follow @cool_conscious_cities on Instagram to learn more.

Envoy "Best Real Estate Project: Mixed-Use" Honoree
Envoy is named the 2023 Best Real Estate Projects honoree in the Mixed-Use category by the Sacramento Business Journal. Atlas is thrilled to serve as the landscape architect for the project, bringing vibrancy to Downtown Sacramento.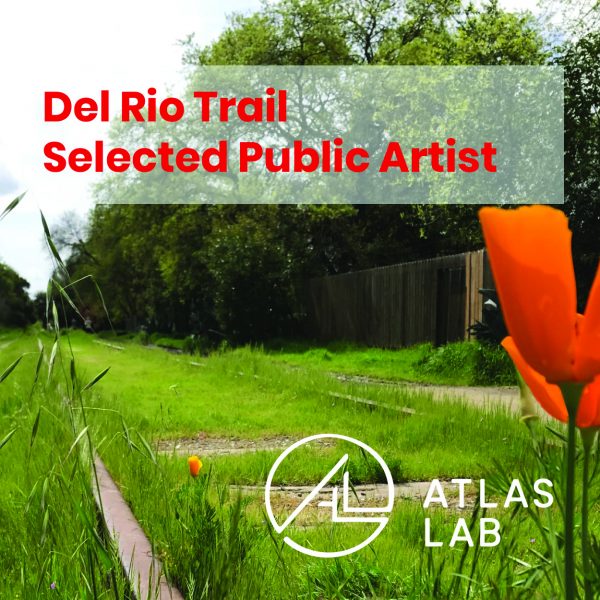 Del Rio Trail Selected Artists
Located in Sacramento, The Del Rio Trail is a five‐mile abandoned railway corridor that will be transformed into a new and vibrant trail experience for the community. Out of 111 submissions, Atlas Las is 1 of 5 wayfinding public artists selected to activate the trail. The project also includes 20 temporary works and two gathering spaces. The public art project is supported by the Clean California Initiative and City of Sacramento Office of Arts and Culture. Project expected completion date, summer 2024.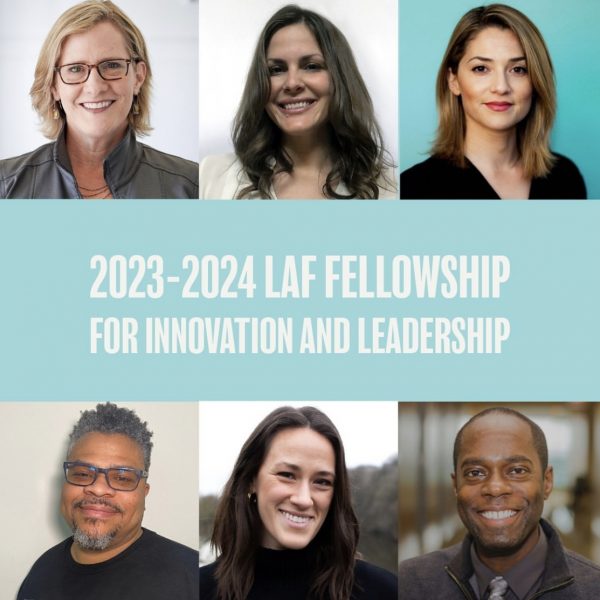 Atlas Lab Principal, Kimberly Garza, selected for 2023-24 LAF Fellowship for Innovation and Leadership
Atlas Lab Principal, Kimberly Garza, has been selected for the Landscape Architecture Foundation 2023-2024 Innovation and Leadership Fellowship! Her research proposal, 'Islands of Heat' aims to elucidate inequities in tree canopy coverage within disadvantaged communities through an intimate lens, utilizing visual storytelling as a mechanism to shed light on ecological and social disparities to enact heat resilience.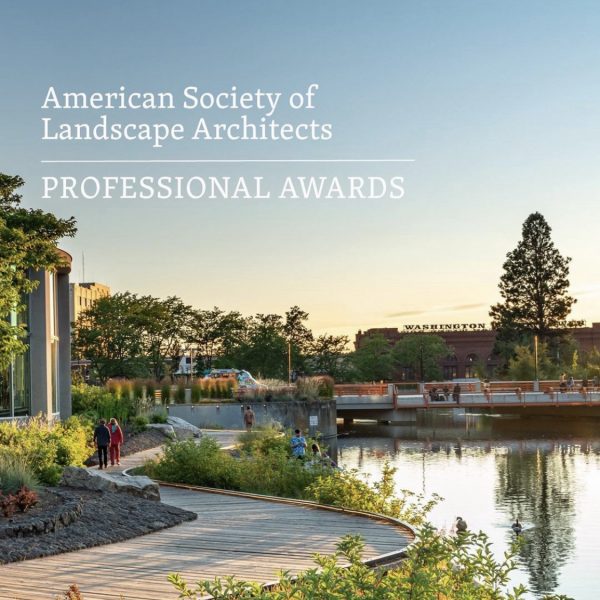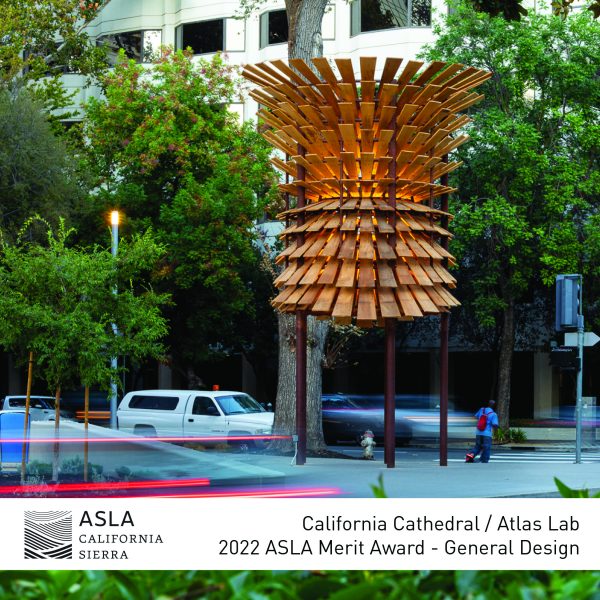 Atlas Lab wins ASLA Sierra Merit Award in General Design for California Cathedral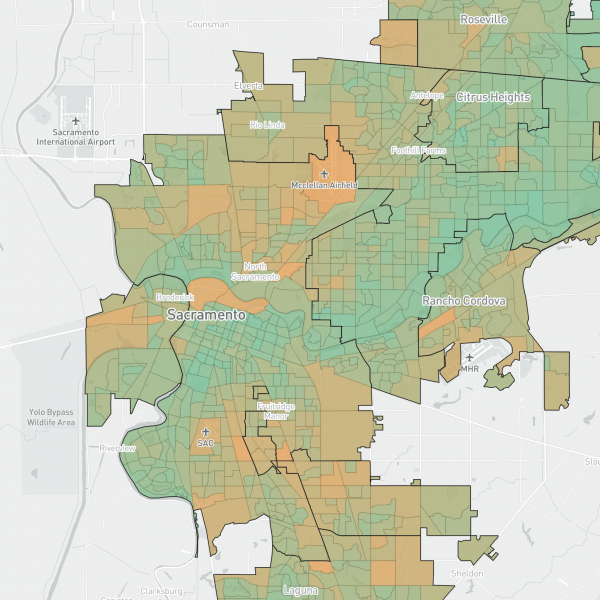 Atlas Lab recipient of the Seeding Creativity grant program
Atlas Lab is recipient of the Seeding Creativity grant program, funded by the National Endowment for the Arts. Atlas will research tree disparity in Sacramento's urban landscape. The project will produce a visual series from both aerials and street level readings, along with personal testimonies, of existing tree canopy coverage.