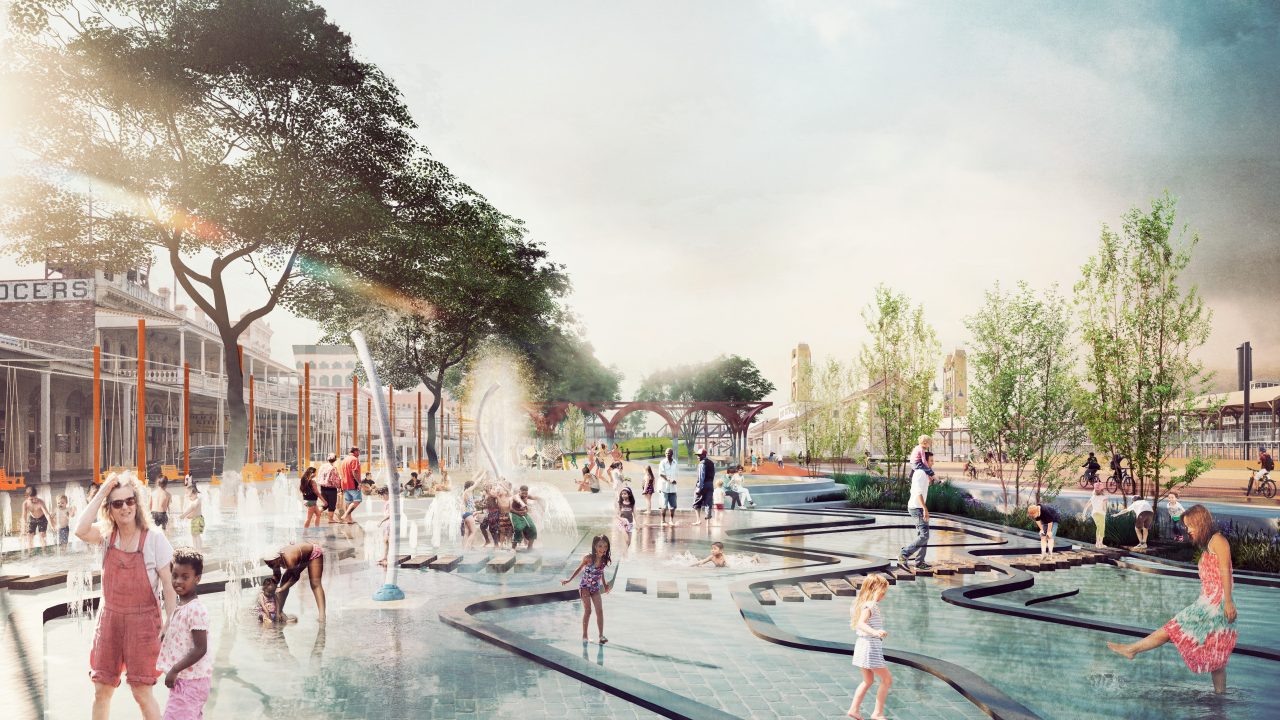 We need your vote! ✔️
Waterfront Idea Makers voting is now open. What is Waterfront Idea Makers? The City of Sacramento sought design concepts to activate the iconic Old Sacramento Waterfront to enhance the destination through the historic ambiance, visitor experience, interpretive value, and connectivity.
Atlas Lab's design concept titled, "Sacramento's Front Porch" seeks to reposition the Waterfront as Sacramento's welcome mat by restoring the area between Front Street and the Waterfront into a signature park that honors Sacramento' history and inspires the future for the local and visiting community. The park would include a splash pad, a live entertainment venue, and closes the gap of the American River Parkway for greater grid accessibility.
Voting ends on March 20th.